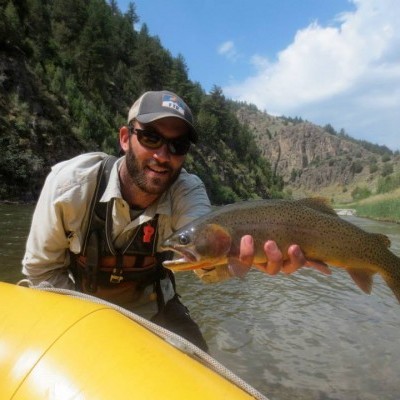 Matt Devine joined the Jordaan lab in the spring of 2015. After being born and raised in Connecticut, his undergraduate studies took him west to California where he received a B.A. in Environmental Studies from the University of Redlands. Realizing quickly that spending time outdoors was a must, and fish and wildlife conservation a passion of his, Devine took to the field to gain experience from professionals.
From 2007–2014 he worked seasonally around the country for state and federal fish and wildlife agencies, conservation non-profits, and universities. During that time he was fortunate to create lasting relationships, work in gorgeous landscapes, and handle a variety of fish species. Those experiences furthered his interest in fisheries research. That journey has led him here to UMass Amherst where he is pursuing a M.S. in Fish & Wildlife Conservation Biology. His research will investigate alewife productivity in freshwater lakes and ponds throughout New England and evaluate the effect of anthropogenic and environmental stressors on their populations.
When he's not capturing and identifying fish for work, he's usually doing it for fun. You can find him casting a fly for brook trout in high mountain riffles, or creeping a plastic frog along a weedline for bass. He enjoys spending time on the canoe or raft with his fiancé, Vanessa, and their intrepid golden retriever, May. A fan of all seasons, Devine believes there is always a thrill to be had outside.