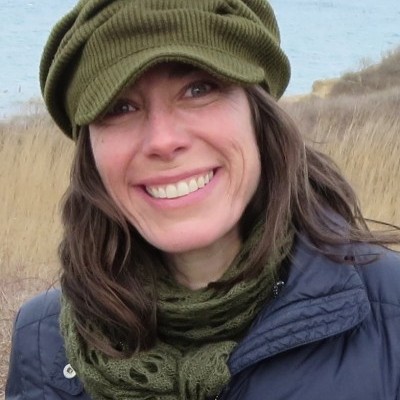 Carolyn J. Hall, based in New York City, is a marine ecologist, professional contemporary dancer, and an the Interdisciplinary Laboratory for Art Nature and Dance (iLAND) board member. She earned her M.S. in Marine Science from the School of Marine and Atmospheric Sciences at Stony Brook University, NY, where her interests in environmental conservation, sustainability, history, and policy along with a specific concern for coastal ecosystems led her to the field of marine historical ecology.
Currently she is one of a team of researchers working on the greater ecosystem of the Gulf of Maine under Dr. Adrian Jordaan of the University of Massachusetts, Amherst, is an independent researcher for the Wildlife Conservation Society's New York Seascape Program, and is assisting the author Paul Greenberg with local and sustainable fisheries and seafood symposiums based on his book American Catch, which she also fact-checked.
As a dancer she has worked with numerous choreographers and companies both nationally and internationally and in 2002 received a New York Dance and Performance "Bessie" Award for outstanding creative achievement. Her involvement with iLAND provides a rare place where she can explore combining her two halves into new creative art-meets-ecology processes with fascinating people outside of her professions.